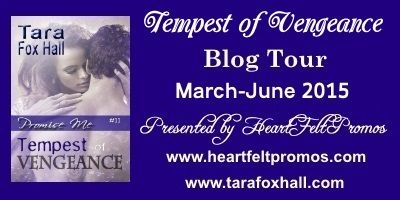 A chain of tragic events cumulating in the shattering of the magical "dream bond" between Theo and Sar turns the lovers against one another, as Ulysses attacks from all fronts, hoping to destroy Devlin for good. The return of Lash reignites the fire between he and Sar, even as he saves her daughter Elle from certain death. Finally joined under Oath, Lash, Devlin, and Sar face the storm of Ulysses's wrath, knowing it will take their combined strength and courage to save all they love from his tempest of vengeance.
My tired eyes shot open in surprise. Lash was also taken aback, studying Devlin as if he was waiting for the vampire to state some kind of condition. Devlin had been holding the edges of the door frame and now he let go of one, and stepped aside. Lash looked past him to me, lying there in Devlin's bed. It was too dark for me to see what he was feeling by his eyes, and even then, he had become a lot better at hiding his emotions, now that his eyes weren't always flat.
Lash stepped in the room. Devlin shut the door behind him, then came back, and got into bed. Lash came to the bottom of the bed and stopped, his face still unreadable.
"What are you waiting for? Go shower and get in here already," Devlin ordered, grief still heavy in his words.
"Dev, why are you saying that this is okay now?" Lash hissed, annoyed.
"Because life is too short," Dev said flatly. "Danial thought he had eternity. That he was going to see Elle and Theoron grow up. He may never get the chance to now. I may have lost him for good. And now my niece has been hurt badly..." Devlin paused, swallowed hard and began again. "I've been the cause of a lot of suffering. And I'm not causing any more, not for you or her, not if I can help it."
"You're sure?" Lash hissed in a malicious tone. "Don't offer me this and then change your mind, Dev, like you have before. It's yes or no, tonight and from now on. Because if she wants me, I'm not giving her up because you tell me to, not ever again."
I wanted to say "what about Gina?", but decided to hold my tongue. I was feeling too happy just knowing he wanted me, that he still cared for me as he had months ago.
"I want you here. She wants you here. Stay." Devlin said.
Tara Fox Hall is an OSHA-certified safety and health inspector at a metal fabrication shop in upstate New York. She received her bachelor's degree in mathematics with a double minor in chemistry and biology from Binghamton University. Her writing credits include over twenty short stories published in the nature magazines Catnip Blossoms, Meanwhile, and On The River. Her short horror stories have appeared in Deadman's Tome, Flashes in the Dark, Halloween Alliance, and Ghastly Door. She also coauthored the essay "The Allure of the Serial Killer," published in Serial Killers - Philosophy for Everyone: Being and Killing (Wiley-Blackwell, 2010). She divides her free time unequally between writing novels and short stories, chainsawing firewood, caring for stray animals of all species, sewing cat and dog beds for donation to animal shelters, and target practice.
a Rafflecopter giveaway